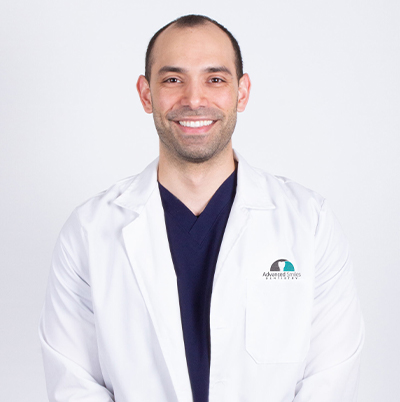 Dr. Manriquez is a fully bilingual doctor completely devoted to provide the highest level of dental care and attention to his patients.
His specialty in prosthodontics and implant dentistry relates to all dental procedures that involve repairing and replacing teeth.
He is very attentive to detail and has the knowledge and skills to transform your life by providing a new smile and creates impressive rehabilitations.
DDS Jorge Manriquez graduated from the Universidad Autonoma de Baja California in 2014 from the Faculty of Dentistry. And obtained his master's degree in Prostodontics and Implant Dentistry from Universidad La Salle in 2020