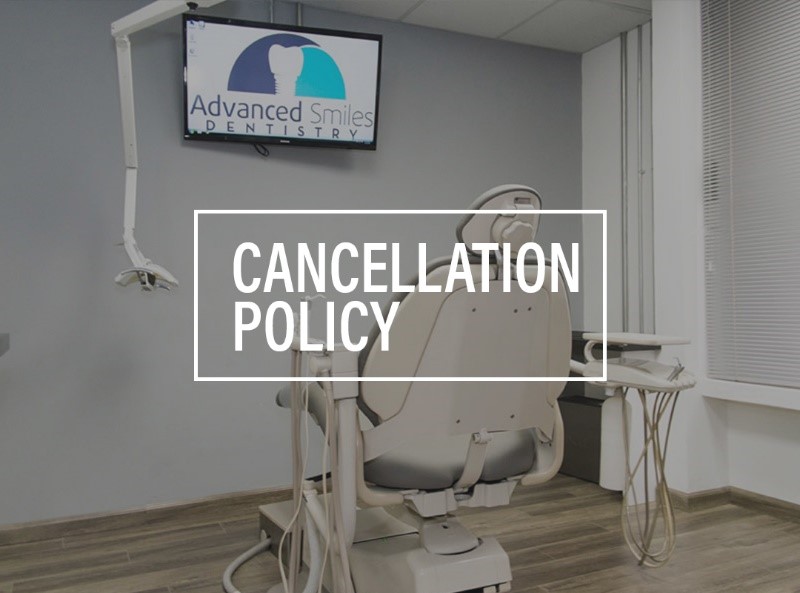 CONTACT, NO SHOW AND CANCELLATION POLICY
As Advanced Smiles Dentistry, we strive on remaining the best dentist in Tijuana, by render consistency dental care.
We see patients through appointments previously scheduled.
That time has been reserved specially for you and when you don't show up without any notice that time can't be used to help another person.We are comprehensive and understand that unexpected circumstances can happen and might delay your arrival. However, being late more than 15 minutes, we can't guarantee that the remain time reserved for you will be enough to finish the treatment plan for that appointment; if necessary, we'll ask you to reschedule.
Please have the courtesy to get in contact with our office if you are running late. For new patients we always reserve 3 hours, arriving late only will reduce the time scheduled for you. Is your time, take advantage of it and we will help you achieve your dental goals. Once an appointment has been scheduled, we will contact you one week before to remind you and verify if you have any questions. We'll contact again a day before to do the final confirmation.
If after three attempts of contacting you we don't have any type of response from you, the appointment gets canceled in order to offer the availability to another patient in need. It's really important that provide your direct contac information since we are going to contact you through email, a phone call or text message.For cancellation we need a 2 business days notice in case you need to reschedule your appointment.
This will allow us to offer the space for another patient in need. Not showing to your appointment without the 48 hours' notice a $30 USD fee will be charge to your account. The fee will be accrued for every canceled appointment. After 3 cancellations, no futures appointments can be scheduled without the payment.