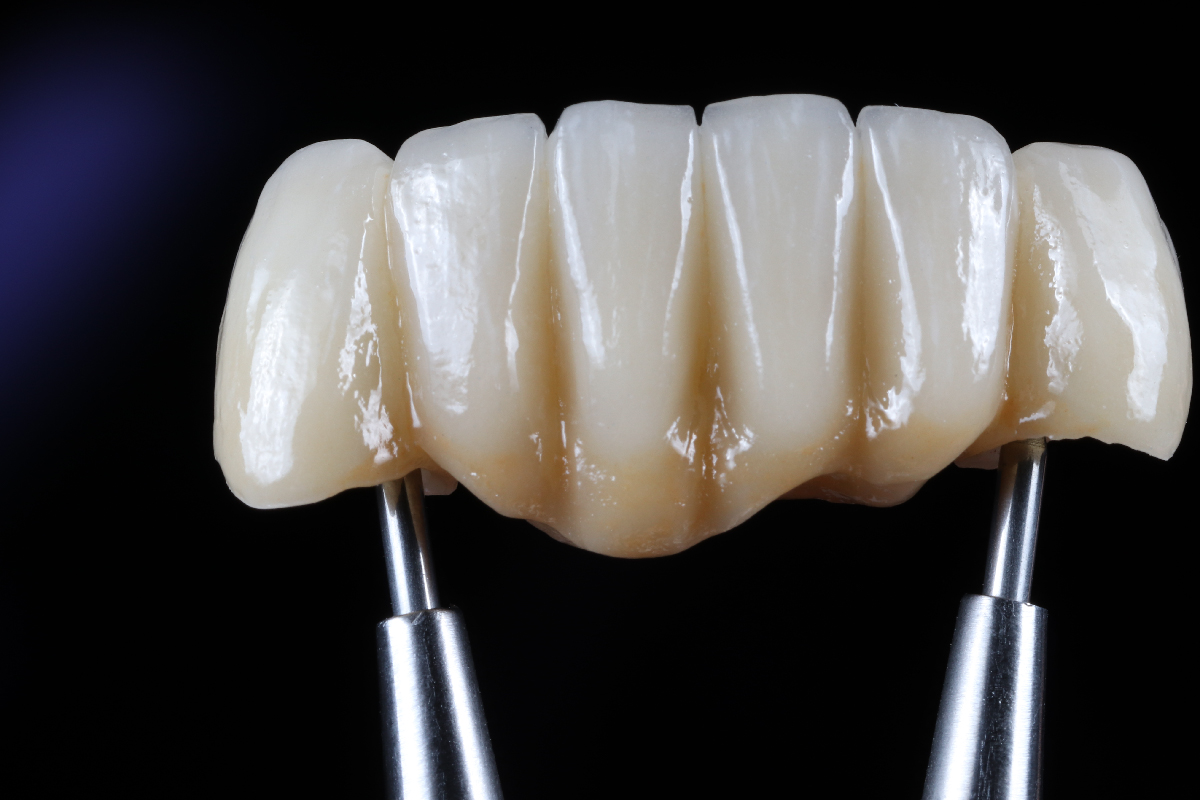 A dental crown is a cap that covers a tooth or implant in order to restore the tooth function,
size, shape, color, strength and to improve the appearance. For the dental crown making,
we must reshape the tooth size so we can give the proper space to the restoration material to fit in. A bridge is a prosthetic
restoration that pretends to replace a missing tooth by holding from two other crowns in a one single restoration piece.
crowns can be made of full porcelain, full zirconia, zirconia frame with porcelain surface and metal fused to porcelain. 
-When an old crown needs to be replaced
-When a tooth is missing and needs a bridge
-For an implant rehabilitation
-After a root canal treatment
-When the damage of the tooth is to large (due to caries or fracture)
that can't be treat it with an onlay.
-When the enamel structure is too weak
-When a tooth is too worn down
-For cosmetic reasons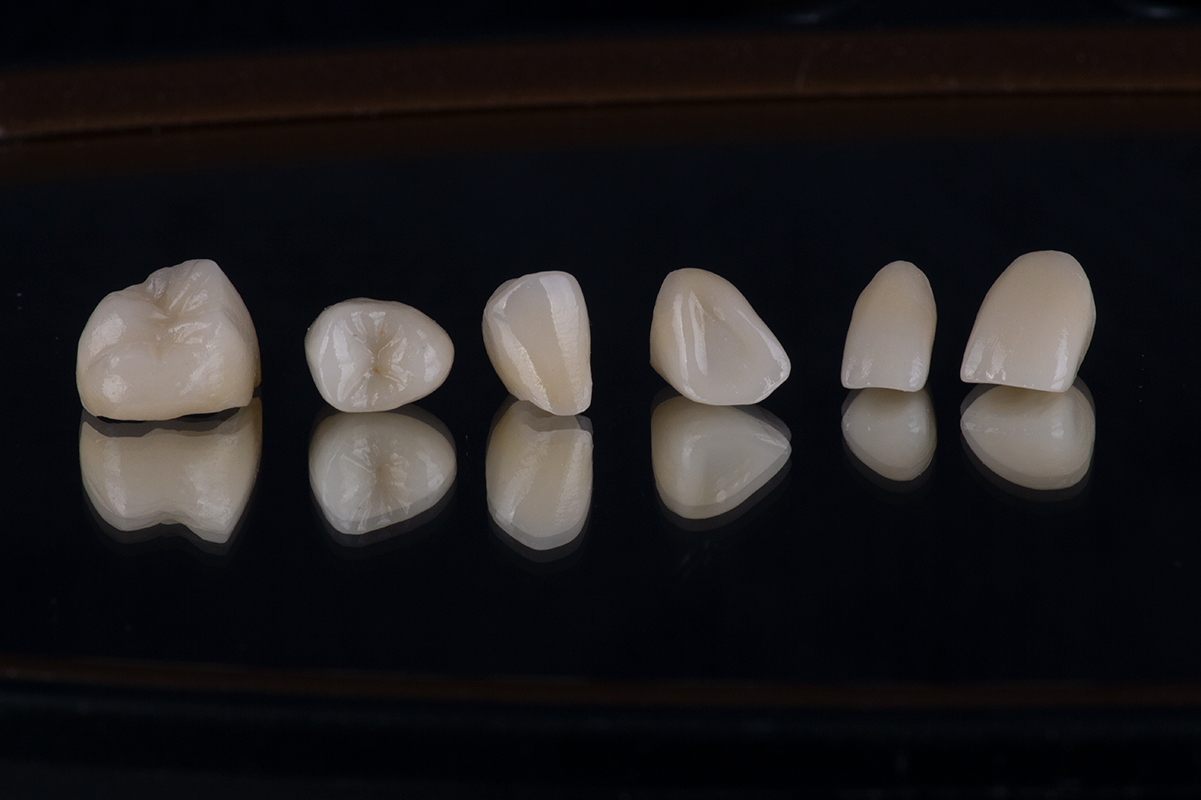 When one or more teeth are missing, but you still have strong teeth on each side of the edentulous area
(those teeth will be prep as for crowns to hold the additional crowns in between), and you're not a candidate for implants
or you will like to replace the missing teeth in a short time (7 business days).
It generally requires two appointments to complete a dental crown treatment:
Tooth prep: at this appointment we numb the area, trim the tooth all around until the space needed is approach.
Any decay will also be removed, and a buildup will be done in case it needs it
. A cord must be placed in the gingiva, then an impression will be taken to provide an exact mold of the crown.
We'll take a bite registration and a temporary crown will be placed meanwhile the
lab fabricates the final crown (it usually takes 7 business days).
Cementation: at this appointment we numb the area, remove the temporary crown, fit the final crown,
take an x-ray to see if its sealing properly. Adjustments may also be done
so the crown fits perfectly and the bite feels right. If the fit and color is approved, the crown will be cemented in place.