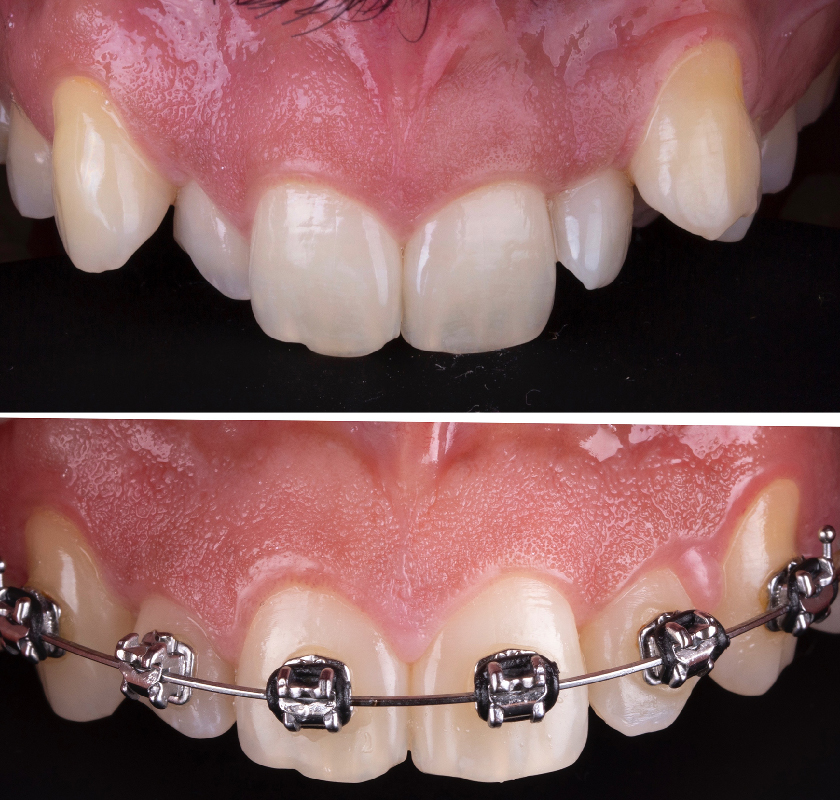 Age is no longer an impediment to start orthodontic treatment. Adults can use
braces to correct their teeth and achieve a perfect smile too. The objective of adult
orthodontics is the same as for teens: Produce the best combination of dental
occlusion, dental and facial appearance and stability of results to maximize benefits for
the patient.
After having a mouth free of cavities and gingival problems, braces can be placed.
The period of visits within one appointment to other may vary depending
on the type of braces you chose (the appointments are generally every 1 or 2 months).
You might need an orthodontic treatment if you present oral problems such as
underbite/ overbite, asymmetric jaw growth, excessive tooth wear, teeth spaces
or teeth crowding.
-Bad oral habits: thumb sucking
-Respiratory problems
-Facial/jaws asymmetry
-Teeth crowding
-Metal braces/traditional braces
-Ceramic braces
-Self-ligating braces
-Invisaling
-Lingual braces
-Improvement of aesthetics
-Improvement of self-esteem
-Stop teeth wearing or dental fractures
An interceptive orthodontic treatment will not only decrease the chances of bruxing or
grinding of teeth and other oral health issues, but it will also reduce chances of
extensive orthodontic treatments such as surgery.